YOUR JOURNEY TO
Financial Management
Start your career in Finance with an accredited Financial Management National Diploma course, all online. Learn the ins outs of managing a businesses finances from only R755 per month. Receive 24/7 on demand support when you study online.
What Will You Learn?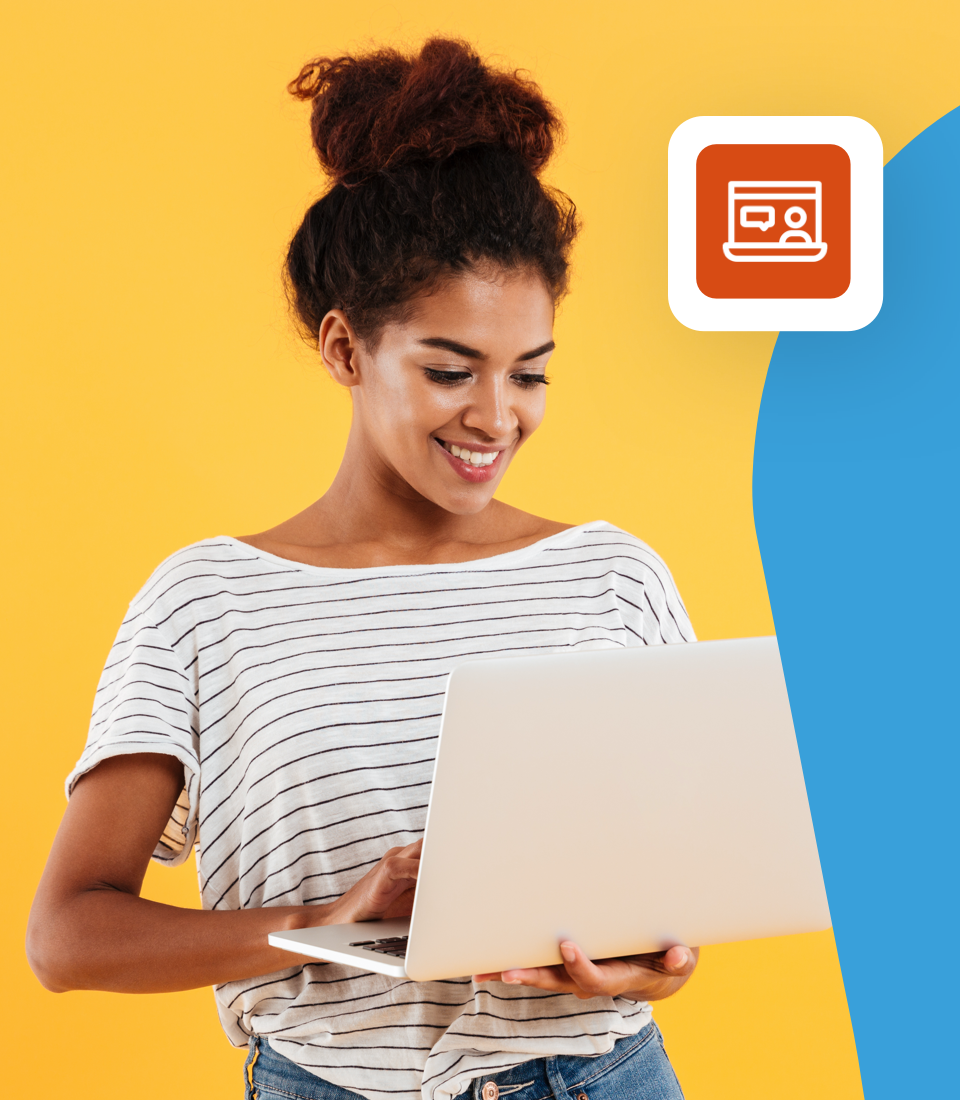 Financial Management
The Diploma in Financial Management sets learners up for a career in bookkeeping and accounting. It focuses on the principles of cost analysis, budgets, business management, accounting, and entrepreneurship.
It teaches learners about profitability, business expenses, and how to manage credit.
+ Learn More
Management Communication
Learn the different disciplines of communication, motivation, and self-image as tools in the organisation. This module teaches students how to write business communication documents.
Cost and Management Accounting
Cost and Management Accounting teaches learners how to accurately create, plan and execute business-related financial transactions and financial statements, budgets and ledgers.
Computerised Financial Systems
Computerised Financial Systems cover the most popular financial systems used in modern industries. Programs taught include but are not limited to; Payroll DOS, Excel and Payroll Windows.
Entrepreneurship and Business Management
Learn the basics of how to draw up a business plan. This module teaches you all the different aspects of starting your own business, by offering a holistic approach to entrepreneurial studies. Once you're accredited, you will be ready to facilitate the streamlining of all business processes while working inside of an allocated budget.
Income Tax
Income tax is the tax rate times taxable income. Students will learn how and why income tax is a tax imposed on individuals or entities dependent on their specific income or profits.
Financial Accounting
Financial Accounting focuses on the summary, analysis and reporting of business-related financial transactions and financial statements and ledgers.
Economics
Economics examines the way that societies interact with value; the production, distribution, and consumption of goods and services. The Economics module studies how economies function and operate.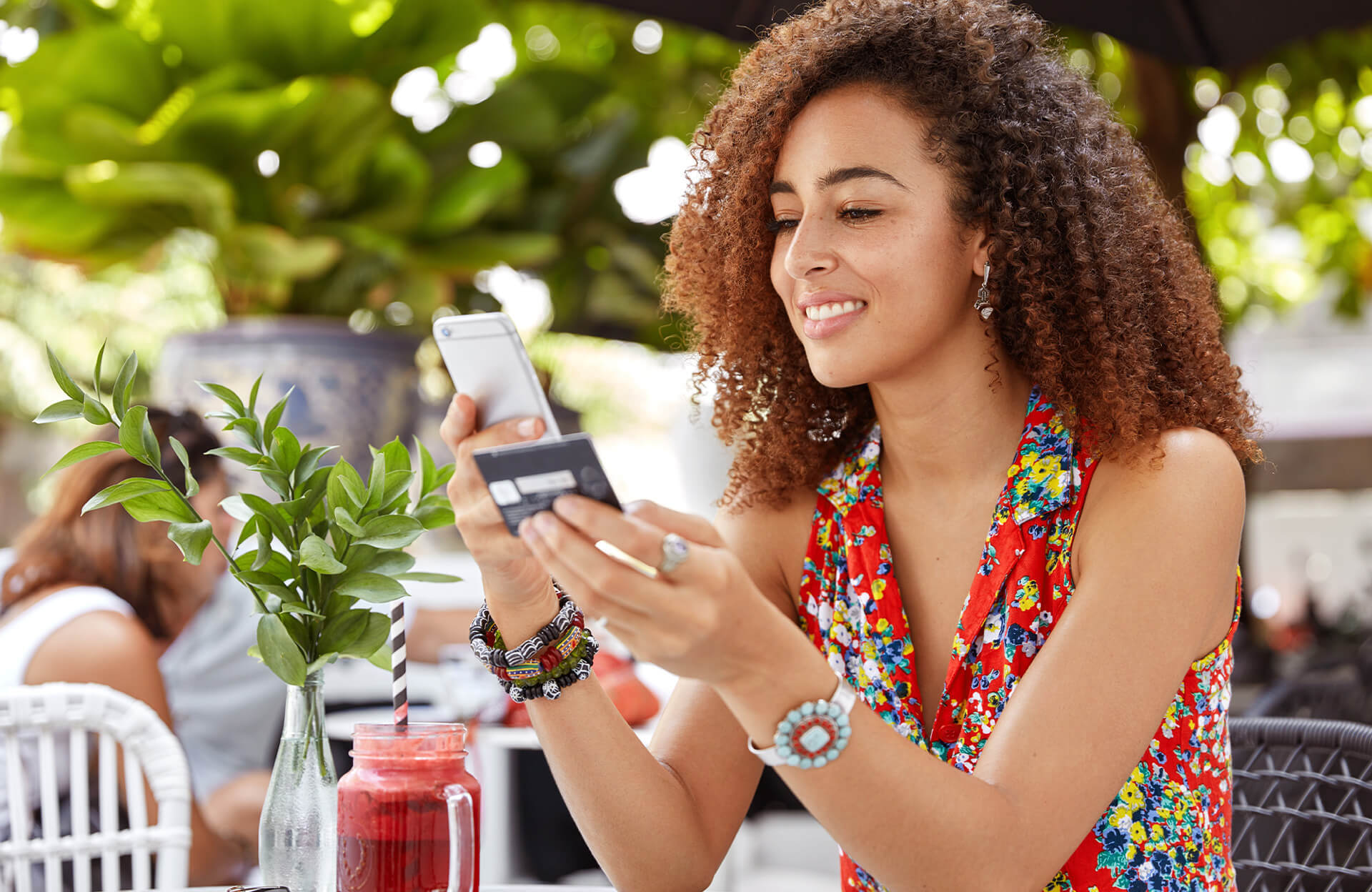 Payment plans
Pay off your course from just R755pm
You can choose to pay your fees in full or split the cost over 5 months for business studies and 3 months for engineering courses. We have payment options to accommodate everyone's budget. Pay for two subjects, four subjects, or one subject at a time. You decide what works for YOU.
Apply now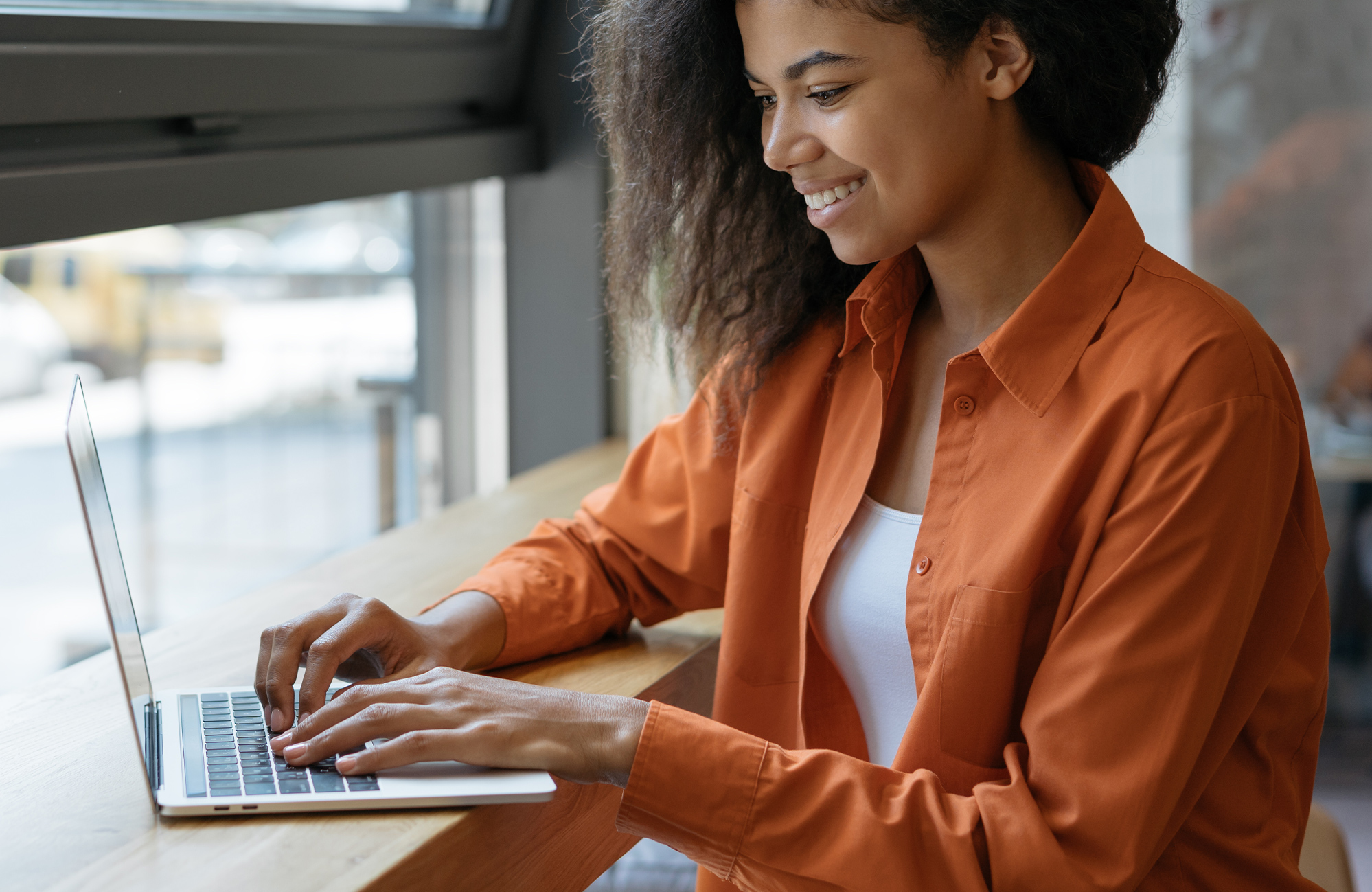 Zero-rated platform
You don't need data to log in and learn!
Access all your course material, video call your lecturer and contact your peers and coaches without depleting your data - straight through the platform. Upload assignments, do tests, and study - without worrying about running out of data!
Apply now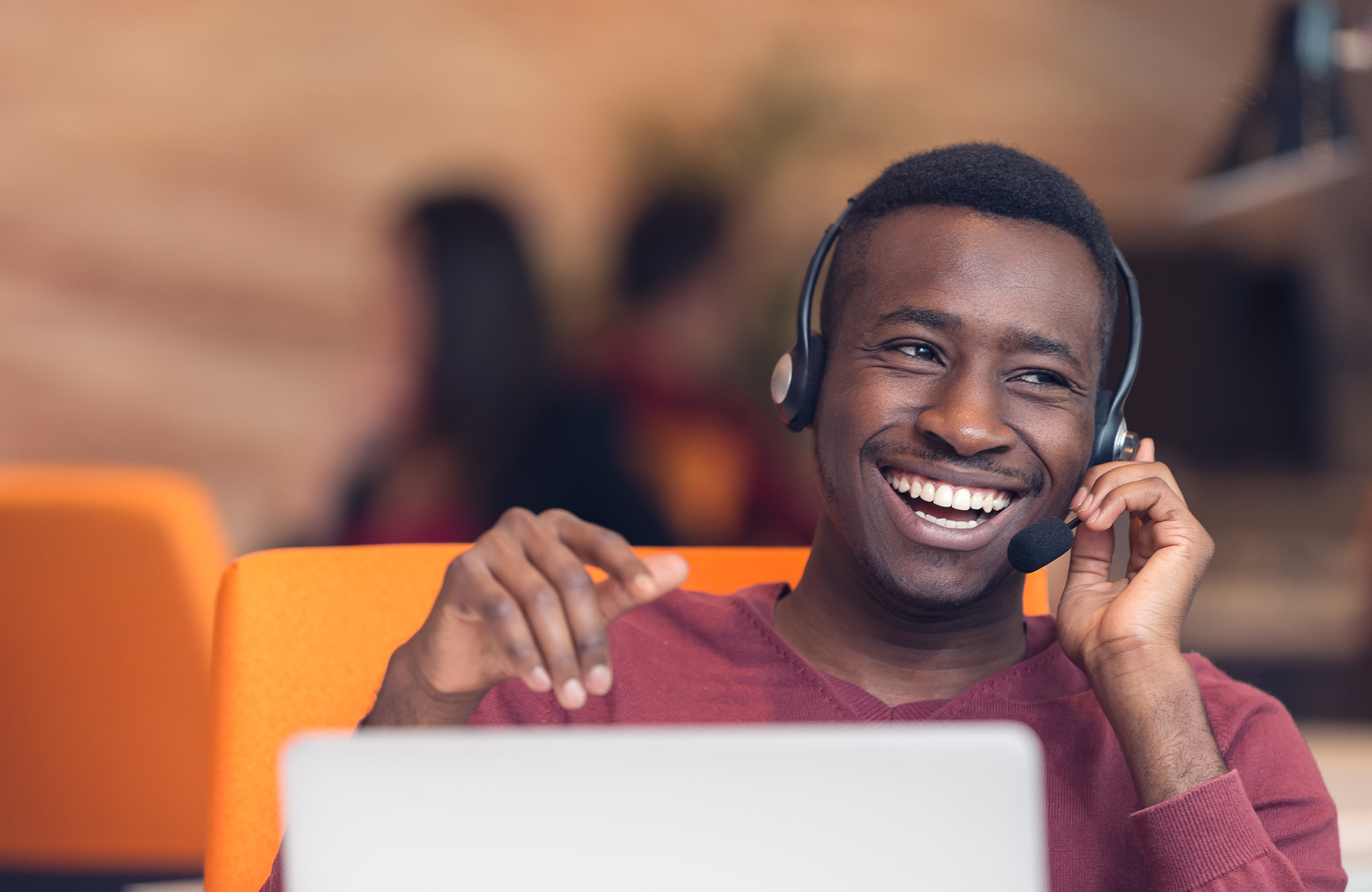 24/7 support
You're never alone when you're online.
Student support is available 7 days a week, 24 hours a day to accommodate ALL students - no matter when you decide to log in and learn. Get academic, administrative and technical support when you need it, at the click of a button.
Apply now
Get Accepted Within 24 Hours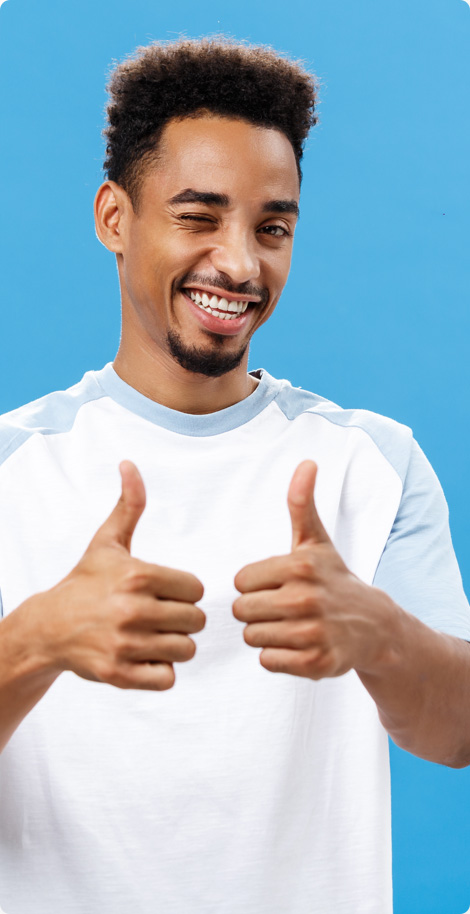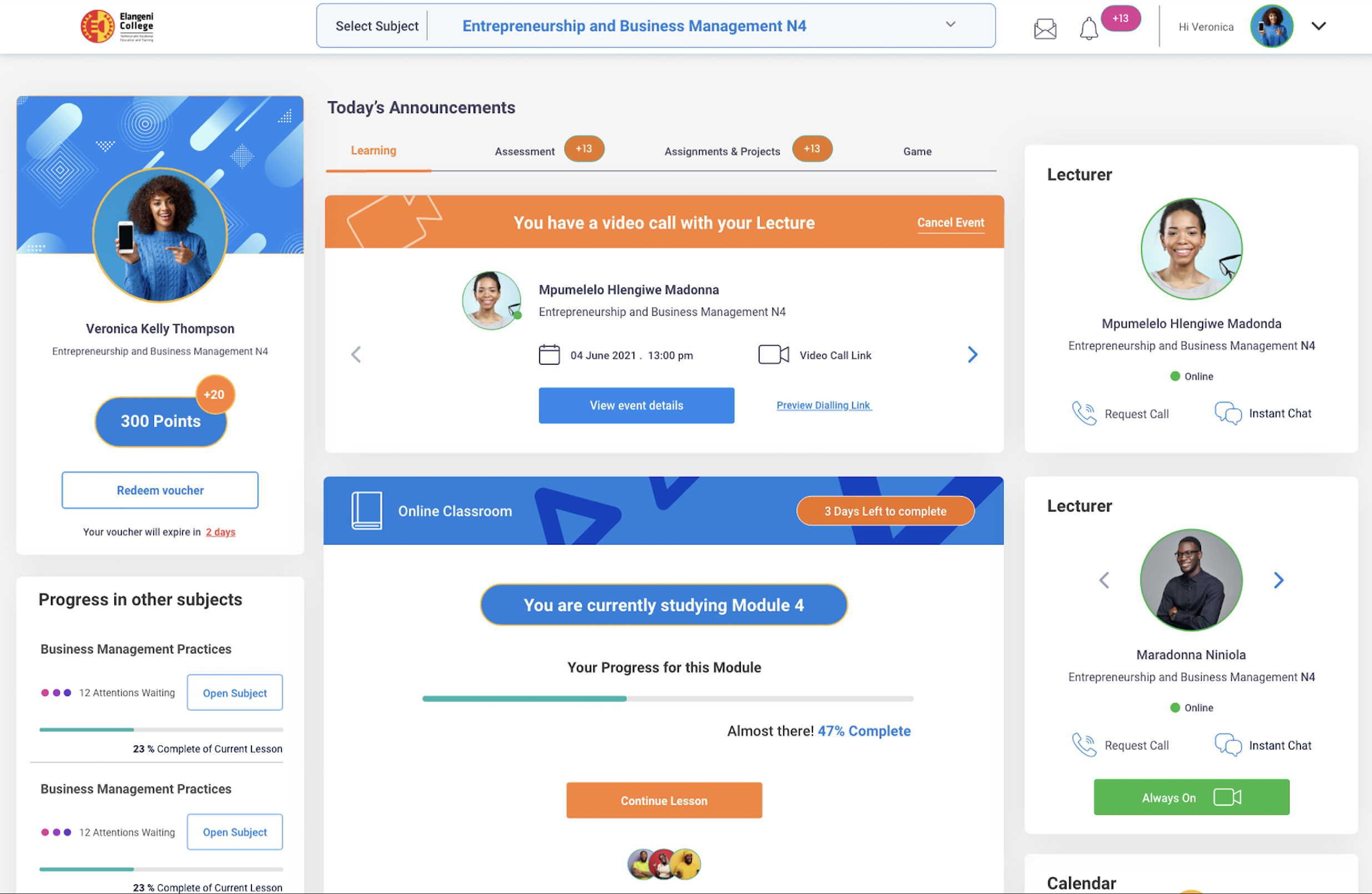 A New Learning Experience
Everything you need is on the learning portal.
The intuitive design makes it easy to send messages, upload assignments and complete assessments. Stay in the loop with what your classmates are doing on the interactive newsfeed. Interact on each other's posts, comment and like, share course material and study tips - you can even share your results and start group chats about your course!
Apply in 5 min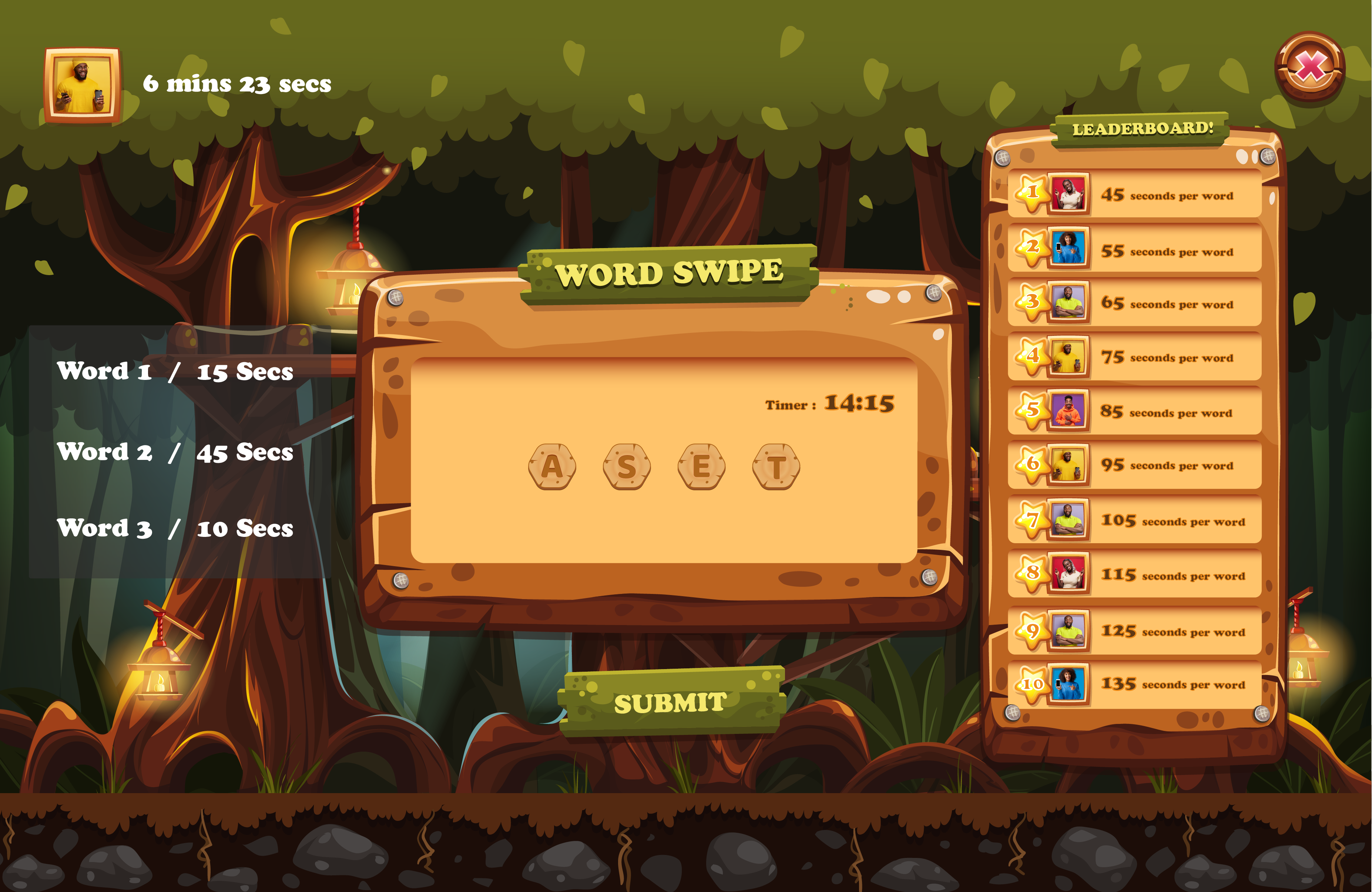 Gamified Learning
Get rewarded for learning!
The learning portal gives you points for doing your assignments, interacting with your peers on the newsfeed and other actions online. These points enter you into the weekly online game where you can compete for real-life prizes like vouchers and tech!
Apply in 5 min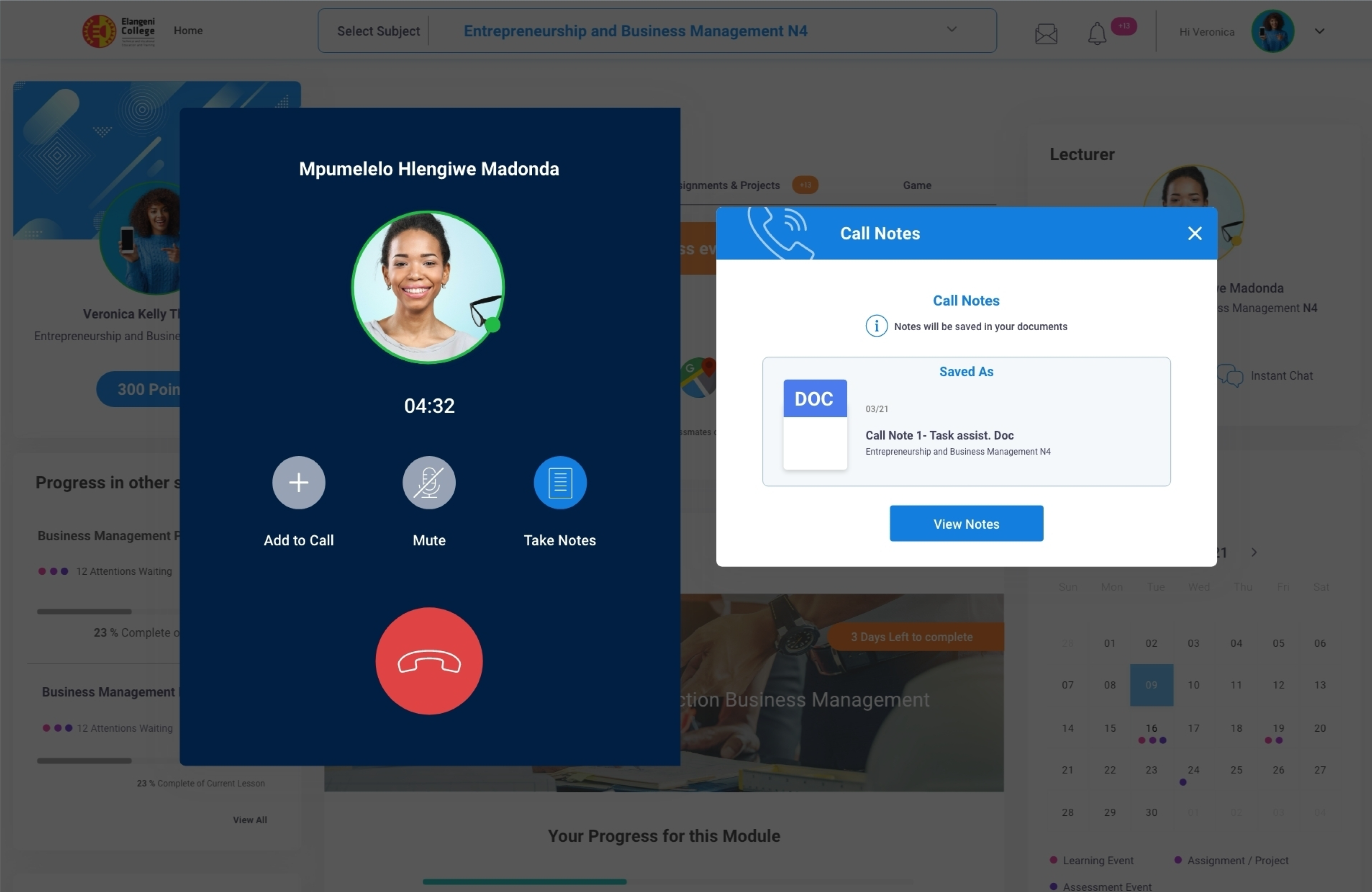 Online Doesn't Mean On Your Own
You've got 24/7 support at your fingertips
You can call, video-call, text, and request a meeting with coaches and lecturers through the platform, FOR FREE. You don't need to use your data. With 1 click support, we make it easy for you to get the assistance you need when you need it.
Apply in 5 min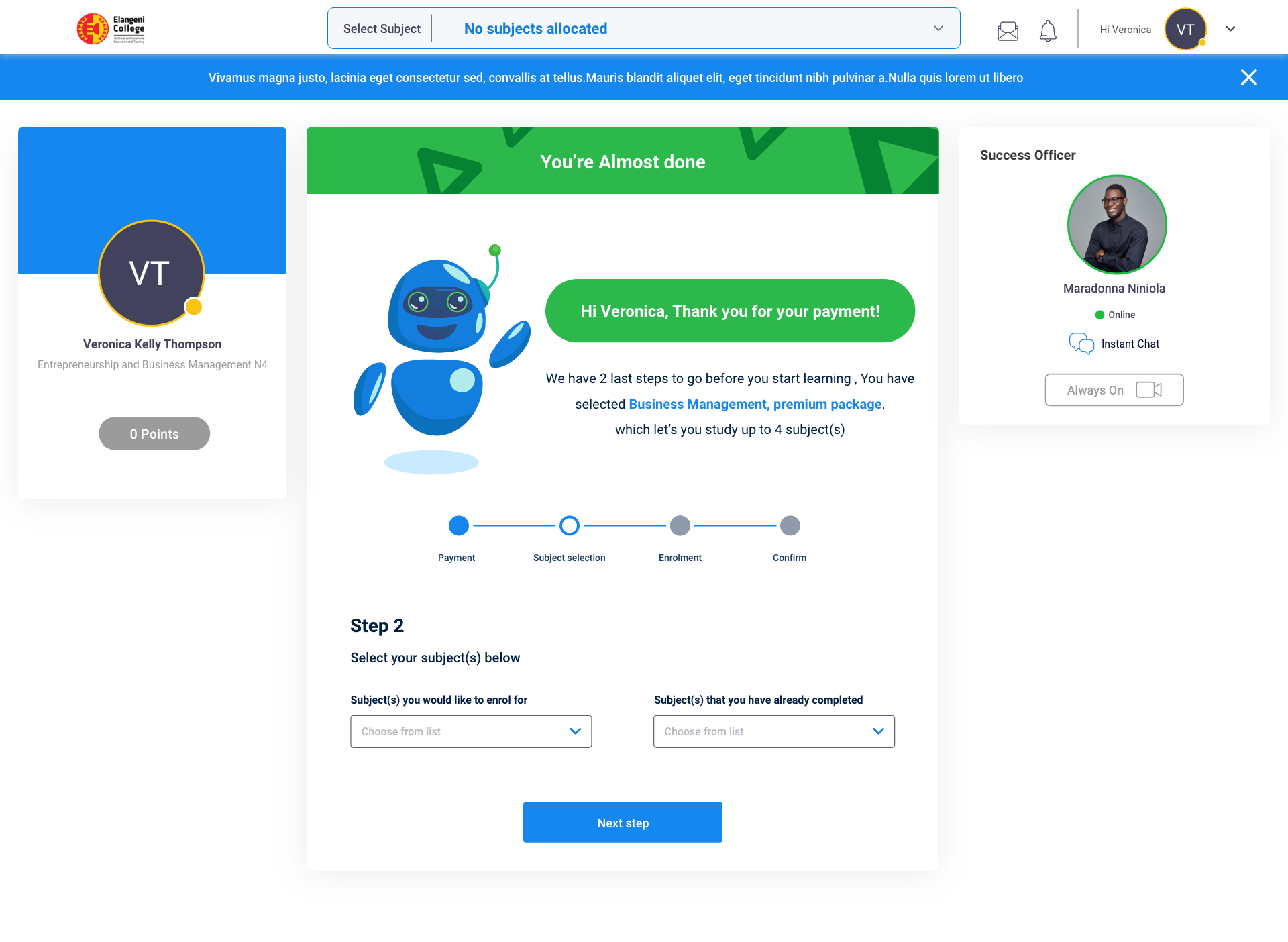 Easy Admin
Making online learning simple
Everything from application, registration and payments can be done on the learning portal, from anywhere! No more long lines at the registration office - and waiting periods are a thing of the past! Submit your documents via the platform, fill in your details and make payment all in one go!
Apply in 5 min